London is a city of opportunity. There is so much to see and do outside of the classroom that you'll never be bored: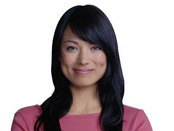 More studying: visit the British Library and browse 14 million books and 3 million sound recordings.
Theatre: with more than 150 theatres, London is the best place to watch a new play, musical or opera.
Attractions: see the city from the sky on the fantastic London Eye or visit one of London's four UNESCO World Heritage sites.
Eating out: enjoy a taste of world cuisine at one of the city's 11,000 restaurants, cafes and takeaways.
Nightlife: meet your friends for a pint in a traditional London pub or dance the night away in some of the world's coolest bars and clubs.
Green London: relax in one of the nine Royal Parks or go for a swim in the Hampstead Heath ponds. 33% of the city is green space – amazing!
Travel: take the train to Oxford, Stonehenge, Stratford, Canterbury, Brighton or even Paris.
Sport: Premier League football, international rugby, Grand Slam Tennis or Test cricket – you choose! London has it all.
Go to visitlondon.com to plan your free time in London.