A Biometric Residence Permit (BRP) is a document issued by the Home Office to students (and their partners and children) as evidence of their immigration permission. If you are applying for a Tier 4 student visa to study in the UK, you will need to collect your BRP when you arrive in the UK.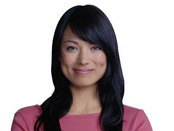 The BRP is the shape and size of a credit card and includes your photograph and information about how long your permission to stay in the UK is valid for. The permit also shows whether you are allowed to work while you are studying, whether you are required to register with the police and your eligibility for National Health Service (NHS) care.
The card includes a microchip which contains two of your fingerprints, and a digital photograph.  You submit this information as part of your application for a Tier 4 student visa. This applies whether you apply for immigration permission from outside the UK or inside the UK.
Read more about the Tier 4 student visa requirements.