English Examinations and tests such as IELTS, Cambridge & PTE are essential if you want to apply for an overseas university, visa or job.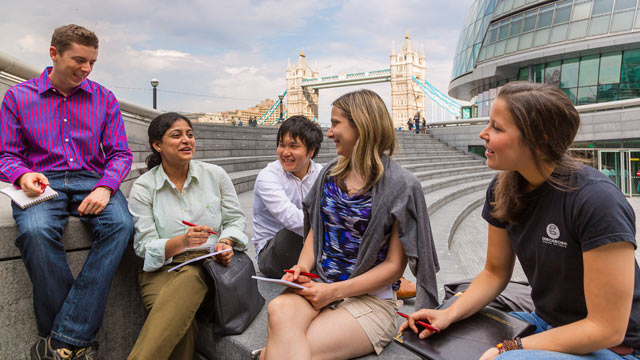 Who are these courses for?
These courses are for students or people wishing to work in the UK who are preparing for an English Language test such as International English Language Testing System (IELTS) or equivalent. Students wishing to attend university and get a UK Tier 4 Student Visa will require a certain level of English before they can begin as too will people applying for work visas.
What will I learn?
These courses will help you get your required score on your IELTS examination. You will learn listening, speaking, reading, writing, grammar, vocabulary and pronunciation. Most courses will follow an accredited textbook to structure your course. Exam preparation courses can be combined with other courses such as academic English and general English.
Your requirements may depend on what visa you are applying for. You can see the English language requirements and the equivalent IELTS grades on the UK Visa and Immigration website.
Students wishing to attend university also need to consider the course entry requirements. Most London universities will request the equivalent of IELTS 6.0 or higher for a degree course.
Assessment
There are regular opportunities almost every week to take your examination. Many schools also offer you the opportunity to take a 'pre-test' to practise your examination and make sure you are ready to pass. Some colleges will help you prepare for a variety of English language tests in addition to IELTS.
Length of courses
Courses are flexible and can be as long or as short as you need them to be. This will depend on your current level of English, how quickly you learn and the level of English you are aiming for.
Entry requirements
This depends on the level of English you are aiming for and how long you would like to study. It is recommended you find a course and look at the exact entry requirements.
Cost
This depends on the length of your course. Remember to check if the examination fees and books are included in the total cost.
Start Dates
Start dates are available throughout the year. When applying for a visa or university course, your IELTS test scores will need to be less than two years old otherwise you may need to re-take the examination.
Where can I find IELTS or other English Examination Preparation Courses in London?
Search for English Examination Preparation courses on the official website for English Language Schools in London