Read the Study London guide to studying Academic English courses in London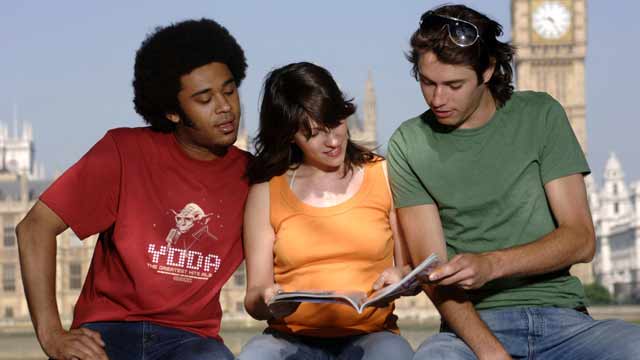 Who are these courses for?
English for Academic Purposes (EAP) courses are for students who are about to begin a university course or who want to apply to a university in the future. Academic English courses will prepare you for the language used in university lectures and academic books.
Even though you may have passed your IELTS (or equivalent English language test), the English you have learnt will be limited compared to the language you will find when you begin your university course.
What will I learn?
Academic English courses focus on improving the speaking, listening, reading and writing skills required for studying in a UK university. Many courses will simulate academic lectures and you will learn to write effective notes, read academic text books and give presentations in front of your class. This will help you express your ideas in English in an academic environment.
Many of these 'pre-sessional' courses also include cultural studies, research methods and critical analysis. Some courses will also organise social trips to help you meet new people, practise your English and boost your confidence.
Assessment
You will be assessed by a variety of methods including listening exercises, spoken presentations and essays.
Length of courses
This depends on the course and school you choose. Courses can last from a month to a year depending on your current skills and requirements. You can choose whether to study a few hours a week or more intensively for up to 30 hours a week.
Entry requirements
This depends if you study an intermediate or advanced English language course. Intermediate courses require lower entry requirements than advanced courses, which require a good level of English. Most courses will look for entry requirements beginning at IELTS level 4.5 and above.
Cost
Shorter courses begin at about £1,000 whilst longer courses can cost £4,000 or more. Some courses are intensive and offer more teaching hours each week so be sure to check how much tuition you will receive.
Start dates
Start dates are available throughout the year. Shorter courses begin in the summer whilst longer courses can begin at Easter or earlier. Most academic English courses will finish by September ready for the beginning of your university course.
Where can I find Academic English Courses in London?
Search for academic English courses on the official website for English Language Schools in London