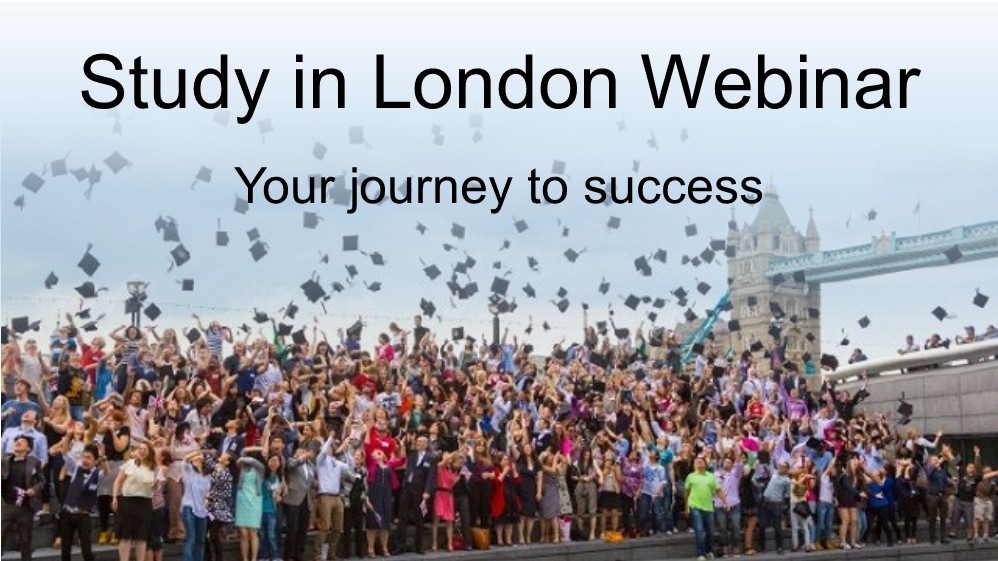 Join us for a webinar to hear more about how you can study in London 
This webinar is an online presentation which will provide you with useful information about studying in London and the essential application advice, from course options and application systems to visas and tuition fees.
You will also have the chance to hear from current international students in London and to ask any questions you may have.
How does it work?
There is no cost to join the webinar. All you need  is an internet connection and a headset or speakers to hear us talk. You can register for the webinar using the links below. 
On the day of the webinar, you will need to login with the link provided in your confirmation email. The software will download to your computer and will enable us to share our presentation with you. 
What day and time is the webinar?
There will be two identical webinar presentations at the following times. Please only register for one of the sessions.  
1. Thursday 31st July 2014 at 12:00 UK time
2. Thursday 31st July 2014 at 16:00 UK time
Please note that these times are UK British Summer Time. You can use a time zone converter to find out what time the webinar will be in your country. 
Not able to join the webinar?
If you are not able to attend the webinars, please register with Study London. We will email you with details of the next webinars.