Studying abroad will set you apart from other students when you graduate. It will enhance your university experience and it will also be a lot of fun.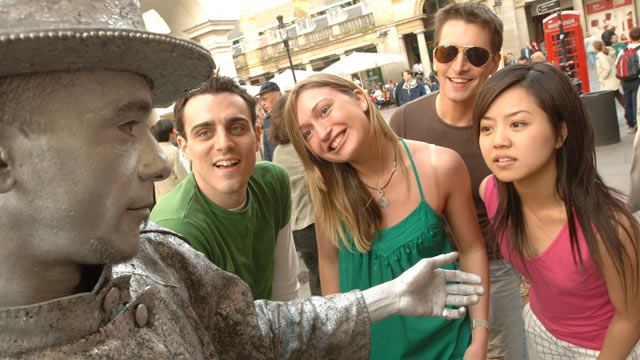 Why Study in London?
Study Abroad brings with it many new challenges and opportunities in a short space of time. Coming to London for Study Abroad enhances these opportunities and reduces some of the challenges, plus you will not need to learn a new language.
London universities integrate US students into English university teaching, so you will gain a true English university experience. You will take part in small group seminars and talk directly with renowned professors. 
There are over 30,000 US Study Abroad students at London Universities. London is a global city and a gateway to Europe. You can study at a top ranked university which will enhance your career prospects. You will experience a unique multicultural environment and you will never be bored because in London there is something for everybody:
Inspirational – you can attend more than 200 events and lectures that take place every day
Cultural – you can visit the famous (and free) cutting edge museums and art galleries
Historic – you will experience thousands of years of history as you walk through London's diverse neighbourhoods
Stimulating – there are more restaurants, pubs and cocktail bars than you could ever visit
Rewarding – you can choose from more than 20 universities and thousands of excellent courses
Connected – with thousands of international flights and the Eurostar to Europe, you can use London as your springboard to explore the world
Welcoming – come and live and study in the most multicultural, cosmopolitan city in the world
What Study Abroad Programs are Available in London?
London universities and colleges have a wide range of flexible Study Abroad Programs for American students who want to study in the UK and gain credits towards their final degree.
You can chose from a range of options. You can study for a full academic year or choose to study in London in either the autumn (fall) or spring semester. Summer Study Abroad programs are also available.
London Universities with Study Abroad Programs
TIP: Search for courses on this website to get an idea of the choice of courses available at the above universities.