London is the most popular study destination for international students around the world.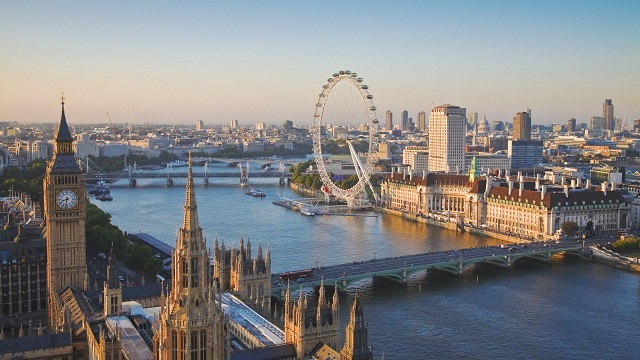 Top Reasons to Study in London
Popular student city
London is the top choice for international studying looking to study abroad. Over 100,000 international students are studying in London every year.International students come from over 200 different nations, making London a global, vibrant and diverse city.
World-class Universities
There are over 45 universities in London, including top multi-faculty universities and world-class specialist institutions. London's universities offer cutting-edge research, world-class facilities and globally recognised qualifications.Several of the best universities in the world are located in London, including four of the Times Higher Education top 40 universities.
Amazing course choice
London universities offer over 30,000 courses from accounting, business, engineering and law to marketing, medicine, politics and zoology. You can choose from a range of 3 year undergraduate and 1 year postgraduate courses. You often also have the option to incorporate work placements and internships into your degree.
Research intensive Universities
Universities in London have a combined research income of over £500 million ($820 million), attracting bright students and renowned academic from across the globe. Current and past students and staff and London universities have been involved in many discoveries that have shaped modern life, including the discovery of DNA, fingerprints and penicillin. 
Academic support
London offers outstanding academic support and facilities for students. There are over 120 different libraries, including the British Library which houses over 150 million books. Three million new items are added to the collection of the British Library every year.
Living in London
London is a great city for students to live in. There are numerous cultural offerings which are ideal for students who are looking for a culturally enriching study experience. There are over 1,000 museums and galleries in London, and most of them are free! There are also over 100 cinemas, over 100 parks to enjoy the British sunshine, over 350 live music venues, over 5,000 restaurants serving food from around the world and over 7,000 bars and pubs to have fun with your friends.
Indian Students Living in London
London is home to over half a million Indians and the city is home to the world's second largest Sikh community outside India. As an Indian student studying in London you can be sure to find lots of Indian events, societies, news and friends.
The Nehru Centre is home to a variety of Indian cultural activities from film shows to art shows.
Bharatiya Vidya Bhavan is the largest organisation of its kind dedicated to developing Indian art and culture.
Shree Swaminarayan Mandir is the world's largest Hindu temple outside of India.
Vaisakhi is celebrated in Trafalgar Square each year.
Indian food and shopping: there are lots of specialist Indian shops throughout London.
Lots of Indian businesses also operate in London such as ICICI Bank, Wipro Software Services and Cobra beer.
To find out more about London's Indian community, culture, history, restaurants and shopping in London, read Visit London's guide to Asian London.
What London's Indian Students Say
"I study in London because of the prospect of excellent higher education. Also because of the city's cosmopolitan nature: you meet so many people from different countries and backgrounds. It's a truly international city."
Pankhuri Bhatnagar - Economics and management student from India
"I was living in New York City. I chose London because it is definitely the most cosmopolitan and friendliest metropolis. And a chance to study regulation in the global financial centre in the current environment was not an opportunity to miss."
Asif Shahinsha - Regulation student from India