London offers more than 15,000 undergraduate degree courses from Accounting to Zoology. Some courses offer flexibility allowing you to build a study programme that is specific to your interests. Many others provide access to industry through work-based projects, placements and internships.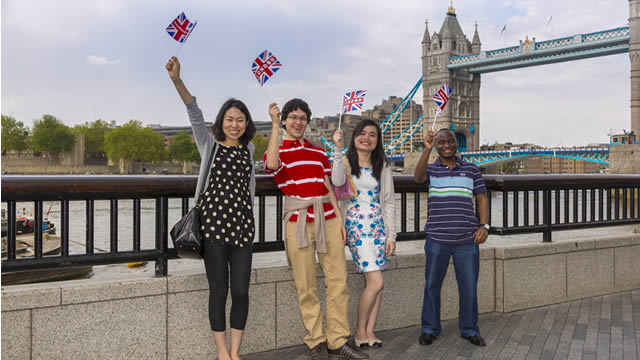 How to apply to a London university
Follow these three steps to start your application today.
1. Find a course: Our course search enables you to search over 30,000 courses on offer in London. Register with us to save your favourite courses and to contact universities for further information on entry requirements.
2. Prepare and submit your application: The application process differs for undergraduate and postgraduate degrees.
For undergraduate degrees, you will need to submit your undergraduate application via UCAS (Universities and Colleges Admissions Service). UCAS is a centralised application system which allows you to complete one application and send this to 5 universities (4 if you are applying for Medicine or Dentistry).
UCAS has strict application deadlines. Medicine and Dentistry applications have to be submitted by 15th October the year before you want to start studying. For all other courses, 15th January is the application deadline. Some universities allow international students to apply later in the year. However, if you are hoping to go to a high ranking university, ensure you apply by the official deadline. 
Some courses such as Law, Medicine and Dentistry require additional admissions test which you have to take before you apply to the universities. Contact your chosen university for details. 
3. Check you are eligible for a UK student visa. Read our information on the Tier 4 Student Visa to make sure you are aware of the requirements in advance.
India Entry Requirements at London Universities
Course application requirements can vary depending on the university and degree you choose. The information below is only a guide so be sure to check the entry requirements for your favourite courses. Remember, most undergraduate Bachelor's degrees in the UK are usually three year courses and postgraduate master's degrees are one year.
General entry requirements
Most universities in London will consider you for entry if you achieved 70% in your Indian High School Leaving Certificate. For the higher ranked universities you will need a score of 85% or above. If you have taken A-levels, the International Baccalaureate or Advanced Placement exams then you will be eligible for direct entry onto undergraduate courses at most universities.
If you do not meet these entry requirements, you may be able to enrol on a Foundation programme offered by the university. 
Please contact the international office at your chosen universities and they will tell you if your qualifications meet the requirements of your chosen course.