London is a global city, the perfect place to network and build connections that will help boost your future career.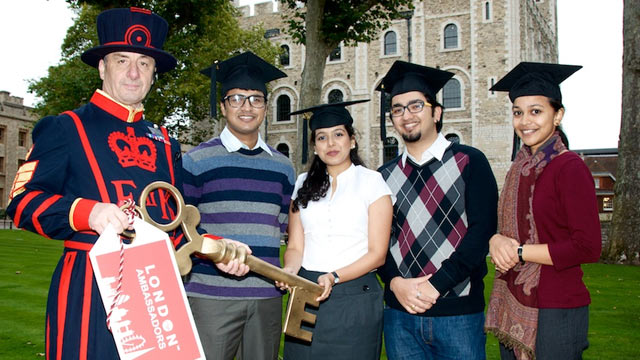 How to apply to a London university
Follow these three steps to start your application today.
1. Find a course: Our course search enables you to search over 30,000 courses on offer in London. Register with us to save your favourite courses and to contact universities for further information on entry requirements.
2. Prepare and submit your application: The application process differs for undergraduate and postgraduate degrees.
If you wish to apply for a postgraduate degree, you will need to apply directly to the university via their own online application system. Contact your chosen university to find out more.
3. Check you are eligible for a UK student visa. Read our information on the Tier 4 Student Visa to make sure you are aware of the requirements in advance.
India Entry Requirements at London Universities
Course application requirements can vary depending on the university and degree you choose. The information below is only a guide so be sure to check the entry requirements for your favourite courses. Remember, most undergraduate Bachelor's degrees in the UK are usually three year courses and postgraduate master's degrees are one year.
Masters courses
Most universities will accept Indian students who have already completed a first degree that is equivalent to a UK Bachelor degree from an established university. The grades you need depend on the course and university you are applying to.
PhD courses
Some universities require students to have completed a masters course before progressing on to a PhD. However, in some cases students can go directly from a Bachelor degree to a PhD, particularly in the field of science. 
Remember, you can contact the international office at your chosen universities and they will tell you if your qualifications meet the requirements of your chosen course.