We understand that studying abroad is an investment but London isn't as expensive as you think. Most London universities offer student scholarships and there are lots of student discounts to help you save money.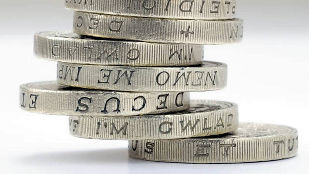 How Much Does it Cost to Study in London?
Tuition Fees in London
The cost of tuition fees vary from university to university, and also from course to course. Use the course search to find courses your are interested in. Each listing will provide an overview of the yearly tuition fees. 
Cost of Living
Studying in London is a life changing experience that is worth investing in. The networking opportunities, the culture and the international perspective that you will experience make it worth the investment for students. 
In order to apply for the Tier 4 Student visa, students studying in inner London need to show that they have £1,020 per month available and students studying in outer London need £820 per month. Remember, some London universities have campuses in both inner and outer London, so check with your chosen university. Read more about the cost of living in London as a student. 
Note: if you make your Tier 4 visa application on or after 12 November 2015 the amount for students studying in inner London will increase to £1,265 per month.
Scholarships
Universities in London offer a range of scholarships which are available to Indian students. There are different types of scholarships, such as full scholarships, part scholarships, country-specific scholarships or course-specific scholarships.
Most scholarships are awarded based on academic merit although other aspects, such as work experience, career motivations, extra curricula activities, and the need for financial aid, may also be taken into consideration. Read the eligibility criteria carefully before you submit a scholarship applications.
In most cases, you will need to apply to an academic course at a university before you can apply for a scholarship. Please check each university website for the scholarships they offer and how to apply.
In addition to university scholarships, you can contact the British Council India for details of any additional funding opportunities for studying in London.
Student Discounts
Many shops, restaurants and leisure activities offer student discounts if you have an NUS extra card. Offers include discounts on food and drink, mobiles, computers, books and music.
With a Transport for London 18+ Student Oyster photocard you can save 30% on tickets for the Tube, buses and trams.