University Application Advice for Indian Students
Over 5,000 students from India study undergraduate and postgraduate courses in London. The majority of Indian students study postgraduate courses. Business and computer science courses are the most popular subjects for Indian students followed by engineering, pharmacy, management, IT and software degrees.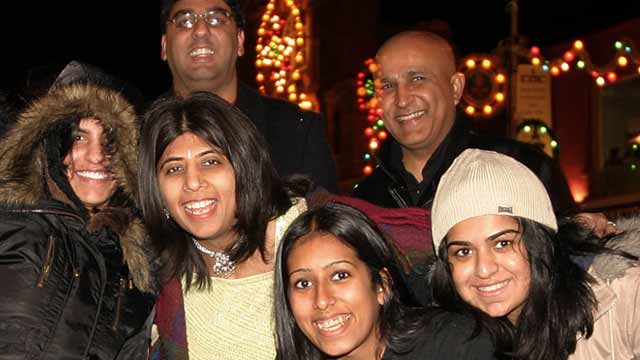 How to apply to a London university
Follow these three steps to start your application today.
1. Find a course: Our course search enables you to search over 30,000 courses on offer in London. Register with us to save your favourite courses and to contact universities for further information on entry requirements.
2. Prepare and submit your application: The application process differs for undergraduate and postgraduate degrees.
If you wish to apply for an undergraduate degree, you will need to submit your undergraduate application via UCAS (Universities and Colleges Admissions Service).
If you wish to apply for a postgraduate degree, you will need to apply directly to the university via their own online application system. Contact your chosen university to find out more.
3. Check you are eligible for a UK student visa. Read our information on the Tier 4 Student Visa to make sure you are aware of the requirements in advance.
India Entry Requirements at London Universities
Course application requirements can vary depending on the university and degree you choose. The information below is only a guide so be sure to check the entry requirements for your favourite courses. Remember, most undergraduate Bachelor's degrees in the UK are usually three year courses and postgraduate master's degrees are one year.
Undergraduate Indian Students (First Degree)
Most universities in London will consider you for entry if you achieved 70% in your Indian High School Leaving Certificate. For the higher ranked universities you will need a score of 85% or above. If you have taken A-levels, the International Baccalaureate or Advanced Placement exams then you will be eligible for direct entry onto undergraduate courses at most universities.
Postgraduate Indian Students (Second Degree)
Most universities will accept Indian students who have already completed a first degree that is equivalent to a UK Bachelor degree from an established university. The grades you need depend on the course and university you are applying to.
Remember, you can contact the international office at your chosen universities and they will tell you if your qualifications meet the requirements of your chosen course.
Indian Students Living in London
London is home to over half a million Indians and the city is home to the world's second largest Sikh community outside India. As an Indian student studying in London you can be sure to find lots of Indian events, societies, news and friends.
The Nehru Centre is home to a variety of Indian cultural activities from film shows to art shows.
Bharatiya Vidya Bhavan is the largest organisation of its kind dedicated to developing Indian art and culture.
Shree Swaminarayan Mandir is the world's largest Hindu temple outside of India.
Vaisakhi is celebrated in Trafalgar Square each year.
Indian food and shopping: there are lots of specialist Indian shops throughout London.
Lots of Indian businesses also operate in London such as ICICI Bank, Wipro Software Services and Cobra beer.
To find out more about London's Indian community, culture, history, restaurants and shopping in London, read Visit London's guide to Asian London.
What London's Indian Students Say
"I study in London because of the prospect of excellent higher education. Also because of the city's cosmopolitan nature: you meet so many people from different countries and backgrounds. It's a truly international city."
Pankhuri Bhatnagar - Economics and management student from India
"I was living in New York City. I chose London because it is definitely the most cosmopolitan and friendliest metropolis. And a chance to study regulation in the global financial centre in the current environment was not an opportunity to miss."
Asif Shahinsha - Regulation student from India
What London's Indian Business Leaders Say
"London is unparalleled in its diversity and our students are exceptional in their talent."
Lord Karen Bilimoria, founder of Cobra Beer and alumnus of London Business School