University tuition fees in London are £12,000 on average but can be as little as £8,000. The cost varies depending on the university and course you choose to study.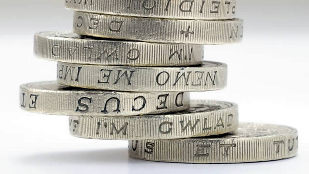 How Much are Tuition Fees in London?
Most international students who want to study in London will need to pay "overseas" tuition fees. If you are a student from outside the EU, tuition fees for undergraduate and postgraduate courses are on average £12,000.
Depending on the course and university you choose, you may find tuition fees as low as £8,000 per year. Popular courses at the top ranking universities can be much more expensive. Much depends on your chosen university, course and level of study (postgraduate or undergraduate).
Tuition Fee Tips
Science degrees are often more expensive than courses in humanities or social sciences due to the laboratory work involved
Some universities offer tuition fee discounts if you can pay the full fees in advance
To be eligible for a UK student visa you will also need to show that you have enough money to pay for living costs. You will be required to show that you have £1,020 per month for your first year of study. This is in addition to your tuition fees.
Search for a university course to find the exact cost of your tuition fees.
Will I Pay the "Home" or "Overseas" Fee?
Essentially, students from outside the EU will pay the "overseas" fee but there are some exceptions. Read detailed information on the difference between home and overseas fees at UKCISA.