There is a wide variety of student accommodation in central London and the suburbs, from halls of residences and flat shares to studio flats and penthouses with views of the city.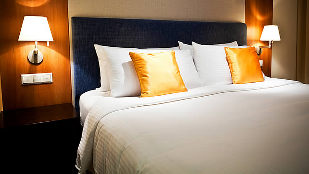 Halls of Residence or a House Share?
Most large London universities and colleges provide halls of residence accommodation for students. However, halls of residence can be very popular and are often over-subscribed. Some universities offer accommodation in their halls of residence for the first year only. 
The alternative to halls of accommodation is to rent from one of London's many private landlords and housing organisations. Read the London Student Housing Guide for more information.
You can also look for a host family with London Homestays. Stay with a British family in their home and practise your English in friendly and safe accommodation.
Cost of Student Accommodation in London
Average student rents in London are approximately £150 per week but you can find cheaper. Costs vary depending on your location and choice of house. Many students share accommodation to reduce costs.
Remember, you will need to arrange accommodation before you arrive in the UK, even if it is only temporary. For further information, visit:
Tip – London is a big city. The closer to the city centre you live (zones 1 and 2), the higher your rent is likely to be. Find the address of your university to see where in London you will be studying and take a look at the London transport maps to find cheaper accommodation in zones 3-6 while still having easy access to your university.