Universities in London offer thousands of scholarships for international students, which can help pay your tuition fees and also support you throughout your studies.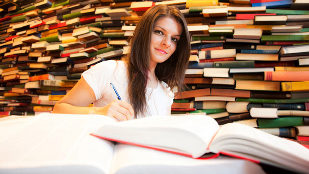 London University Scholarship Advice
Finding a university scholarship in London requires a lot of research and patience but the rewards are great. Each university offers different scholarships, so it is important to research your options carefully.
The majority of UK universities offer postgraduate scholarships for Masters degrees and PhD courses but some also offer undergraduate scholarships for Bachelor degrees.
There are also external scholarship options which you can consider. Some governments and local organisations sponsor students from their countries or provide student loan options to study overseas. 
Types of Scholarships
There are a number of different types of scholarships available. Some will be offered by your university, others will be from an external sponsor.
Full scholarships: These are the most popular scholarships for international students as they cover your tuition fees and living costs. Full scholarships are very competitive and you should aim for high grades in your current studies to have a good chance of being successful.
Part scholarships: These can range from small, one-off payments to covering your whole tuition fees. They do not usually include any support for your living costs.
Country-specific scholarships: Check the eligibility details carefully for each scholarship as some are for students from specific countries only. They can be full or part scholarships.
Course-specific scholarships: These are for students who intend to study on a particular course. They can be full or part scholarships.
Home/EU scholarships: You may find that some scholarships for UK students or EU students only which means you may not be able to apply. This is often the case when the funding comes from UK or European bodies.
Here are some things to consider when you begin your search:
Not all UK scholarships are awarded based on financial need – most will evaluate your academic abilities.
You can only apply for scholarships either when you are applying for the course or after you have applied.
Many universities set the deadline for scholarship applications early in the year so start your research early.
How to Apply for a Scholarship
Scholarship deadlines are often many months before the start of the course. In general, you need to apply for a course at the university before you can apply for the scholarships.
To begin your search, follow these steps:
Search the Study London course database for your preferred subject, and save your results
When you have a few courses in your shortlist, check the profiles of your selected universities to find out more details
Contact your preferred universities to ask about their scholarship options and requirements, or visit the university websites
You can also use the
British Council Education UK website
to find out more about scholarships in the UK.