Studying at a London university will be one of the most exciting times of your life. Ensure you are prepared with our application guide to studying in the UK.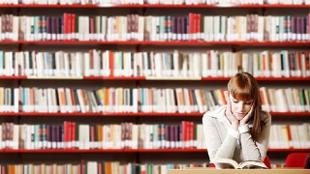 A London University Application Guide
There are three important steps to start your application to study in London:
Register with us to find the right course for you
Contact your favourite universities for further information and to submit your application
Apply for your UK Student Visa
Step 1
Find a course. You can use the course search to find the right course for you. Be sure to check the entry requirements for your country. Each course and university will have different entry requirements. You can register with us to save your favourite courses and contact the universities directly.
If you are unsure if your qualifications will be accepted by a London university, contact the university's international office to see if they will accept your qualifications. Alternatively, compare your country's qualifications to UK qualifications at NARIC, the National Academic Recognition Information Centre, which will provide you with officially recognised documents (fee-based service).
Step 2
Undergraduate students
You will need to submit your undergraduate application via UCAS (Universities and Colleges Admissions Service). This is the official UK government approved application service. Read our guide on 'Applying for an undergraduate degree'.
 
Postgraduate students
Apply directly to your chosen university. Most universities allow you to send your application throughout the year. Some courses do have their own deadlines and popular courses can fill up quickly. Read our guide on 'How to apply for a postgraduate degree' or contact your chosen university to find out more.
Step 3
Check you are eligible for a UK student visa. Although you can only apply for a visa once you are accepted by a UK university, it is best to make sure you are aware of the requirements in advance.
What Next?
Register with us to begin saving and shortlisting courses.
Visit the Study London Facebook group to ask us a question.
If you have specific questions about entry requirements for a course, contact your chosen university.
Tip - When contacting a university, remember to give them as many details as you can about your current qualifications, the course you'd like to study and how you will fund your studies.