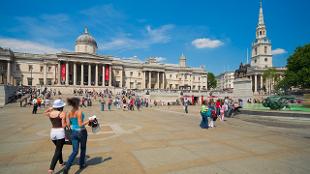 Universities in London offer a number of exciting summer school courses. A Summer School is a short-term course lasting from 1 week to 2 months, depending on the course you choose.
Summer Schools provide an excellent opportunity to experience what it is like to be a student at a London university. You can choose from a number of academic courses which will allow you to gain valuable international academic experience. And there will, of course, be plenty of opportunities to get out in London and experience all the city has to offer.
There are two types of academic Summer Schools:
Pre-University Summer School
This type of Summer School is designed for students who are still at school. A pre-university summer school provides an ideal opportunity to experience university life before you have to make a decision about where to apply for your degree studies.
The timetable includes academic and social activities, and students are looked after by university staff and students throughout the course.
Summer School for university students & graduates
There are many Summer School options for students who are already studying at university level or have already graduated. Some of these Summer Schools may also accept students who are about to start their university studies. There are a wide number of Summer School courses available in London which integrate academic studies with opportunities to visit industry-related businesses and institutions in and around London. Courses can often be taken for credit towards degrees at your home institution.
List of London universities offering Summer Schools in 2017
A number of London universities offer Summer Schools. As with your degree choice, you should look carefully at the subjects on offer and the extra-curricular activities offered as part of the Summer School. Here are some examples of popular options at universities in London:
Guildhall School of Music & Drama
London School of Economics & Political Science
London School of Hygiene & Tropical Medicine
Queen Mary University of London
Rose Bruford College of Theatre & Performance
Royal Central School of Speech and Drama
St. George's, University of London (INTO)
St Mary's University, Twickenham
Trinity Laban Conservatoire of Music and Dance
University College London (UCL)
University of the Arts London (UAL)
Next steps
Click on the University name to read more about the university you will be studying at.
Click on 'Find out more here' for more information on the summer schools you are interested in.
Ask your favourite universities questions by clicking on 'contact' on the university profiles.