How to Contact a London University
You can contact all universities in London from our website by following these simple steps: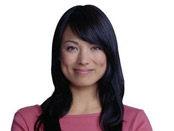 Register with us to create a student profile that you can send to multiple universities

Click the blue "Enquire" button beneath the course

Log in, or create an account if you haven't already

Type your question – remember to give the university as much information as you can about yourself and your question

Send your enquiry
That's it! An email with your question will then be sent to your chosen university. The email will automatically send your profile information to the university so they can give you the best answer based on your requirements.
Remember, you can send up to five emails to universities every week, so make sure you research your options carefully.
Register now to create your student profile and being contacting universities