University Application Advice for US Students
Almost 6,000 students from the United States study undergraduate and postgraduate courses in London. Two thirds of these study postgraduate courses and the most popular subjects are politics, business, social studies, design and combined studies. Over 30,000 US students also choose London for their Study Abroad programmes.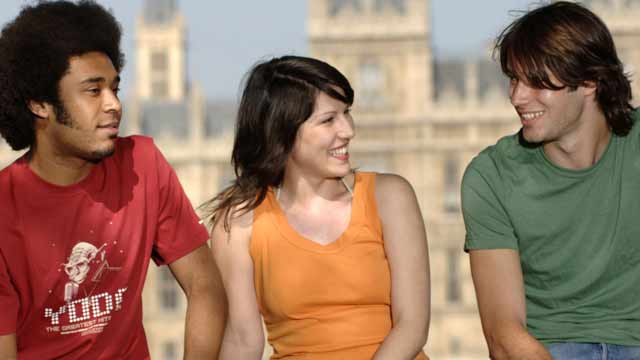 Entry Requirements for US Students in London
Course application requirements can vary depending on the university and degree you choose. The information below is only a guide so be sure to check the entry requirements for your favourite courses. Remember, most undergraduate Bachelor's degrees in the UK are usually three year courses and postgraduate master's degrees are one year.
Undergraduate American Students (First Degree)
Most London universities will accept US students who have completed their Advanced Placement (AP) Tests. The exact grades you require will vary depending on the course and university you choose but expect to see requests for scores from 4 to 5. Many universities also accept the SAT and ACT. Again, grades will vary from approximately 1650 to 1800 (SAT) and approximately 26 to 36 (ACT).
If you have taken A-levels, the International Baccalaureate or Advanced Placement exams then you will be eligible for direct entry on to undergraduate courses at most universities.
Postgraduate American Students (Second Degree)
Most universities will accept American students who have already completed a first degree that is equivalent to a UK Bachelor degree from an established university. The grades you need depend on the course and university you are applying to. The required GPA at many universities begins at about 3.3 out of 4.0.
Study Abroad Students
There are over 30,000 US Study Abroad students at London Universities. Read our full guide for Study Abroad students.
Remember, you can contact the international office at your chosen universities and they will tell you if your qualifications meet the requirements of your chosen course.
American Students Living in London
Outside of the classrooms and lecture theatres there are lots of ways to meet fellow Americans.
All of the main national and regional US newspapers are easily available in London. Many of these newspapers also have offices in London, as do broadcasting organisations such as CNN, NBC, CBS and Fox.
The UK branches of Democrats Abroad and Republicans Abroad are based in London.
There are a wide range of social and cultural organisations for Americans living in London, such as the American Society, the Junior League of London, the American Banks Club, American Women Lawyers in London and American Friends of English Heritage.
An Independence Day barbecue is held each year for US citizens at the US Embassy and the Thanksgiving Day service in St. Paul's Cathedral.
There are also over 40,000 Americans living permanently in London who help contribute to the city's welcoming atmosphere.
What London's American Students Say
"I chose London because of the amazing program, the international student body, and the opportunity to be in the centre of the world!"
Minal Ahson – Public health student from the United States
"London is simply an amazing city: iconic, bursting with culture, and never boring! There is always something new and exciting going on. Studying and experiencing life in London has also been the perfect complement to my studies."
Beryl Liebowitz – International relations student from the United States
"London is one of the world's most impressive cities: it is cosmopolitan beyond comparison; an international epicenter of finance, media, and law; and, perhaps paramount to all, a student-friendly environment that brings together scholars from every academic function."
Eric Seufert – Economy, state and society student from the United States
"In today's world we all need to have a global education and London is one of the global capitals of the world. By coming to London I am getting the chance to see the world not only from the eyes of the Europeans, but from the eyes of the entire globe."
Julie Thompson – Film student from the United States